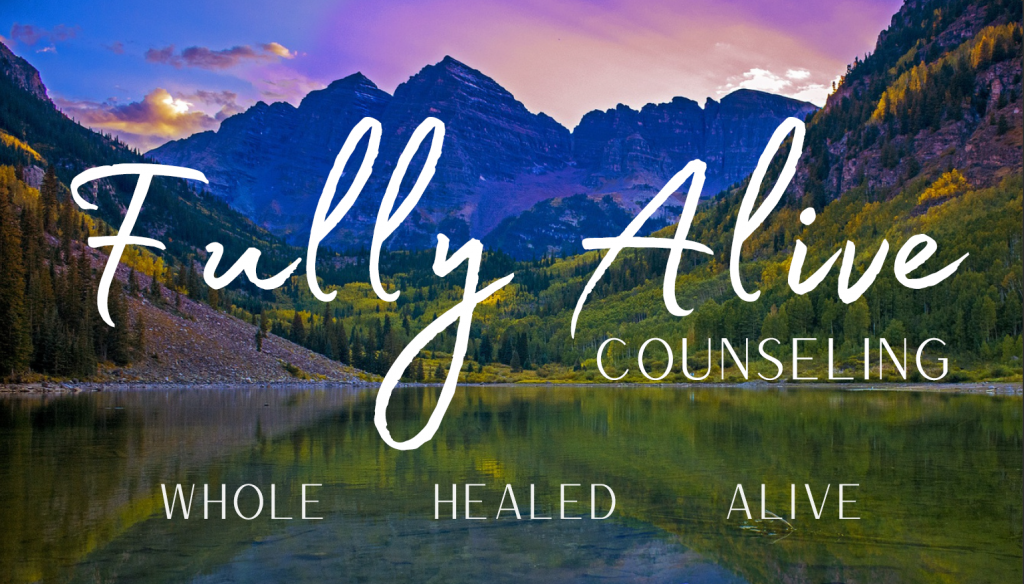 Therapy for adults, teens and couples.
Available in-person in our offices in Denver and Lone Tree and remotely around the state.
WHOLE
The effects of depression, anxiety, desolation, difficult relationships, addiction and trauma leave us feeling fragmented and broken…
Fully Alive Counseling assists and supports you on your journey of feeling inner unity and wholeness.
HEALED
You know that feeling when something inside just feels… off? The feeling that you were not created to think and feel the way you are thinking and feeling? The sense that something deeper needs repair in an interpersonal relationship, or a nagging belief that you are not enough?
We focus on long lasting inner healing of negative beliefs, thoughts and feelings. This healing brings a sense of of inner unity and helps restore the possibility of a life lived to one's full potential.
FULLY ALIVE
What could you accomplish if you weren't held back by feelings of hopelessness and worry, by the difficult events of your past, by distressing feelings of not being good enough?
You deserve to live a life in which you feel whole, healed and fully alive.